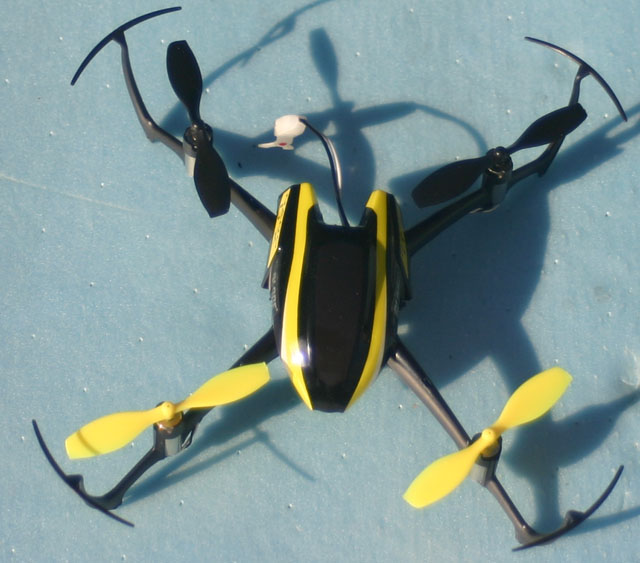 I asked the young sales associate – Nate at my favorite hobby shop Everything Hobby in Rochester Minnesota what the most popular quadcopter in the lower price range besides the Estes ProtoX was and without hesitation he told me the Blade Nano. It turns out the Nano was out of stock at the time so I ordered a Nano BNF (Bind-n-Fly) as I have a couple of compatible transmitters.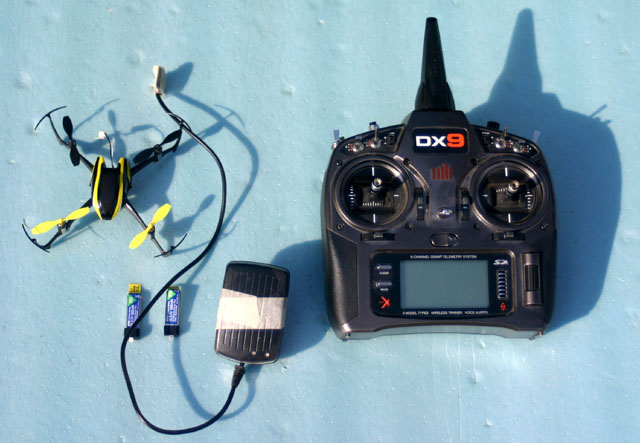 What was also appealing to me was that I could use not only a transmitter I had but also several 150 mah Lipo batteries and an AC charger that charges two batteries at a time. I had this equipment because I have three model airplanes that use the same batteries; UMX Radian, UMX ASK-21, and AS3Xtra.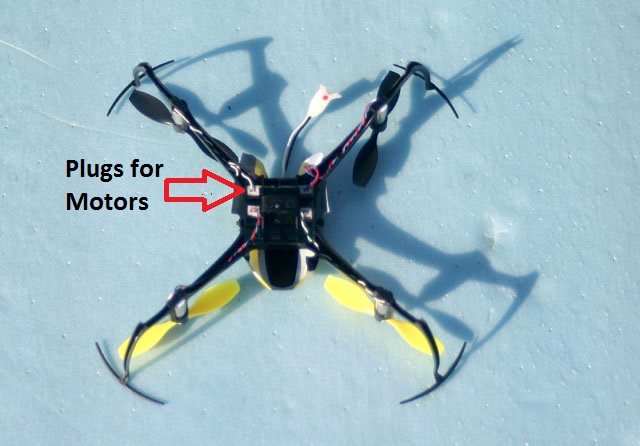 Another good feature with the Nano is changing motors is easy with the wires and connectors out in the open.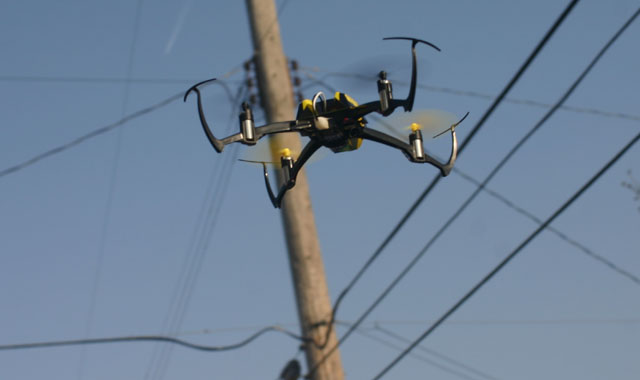 Blade Nano in flight, it was rather windy last evening but the tiny quadcopter did pretty well, I noticed it tried to automatically adjust to the gusts of wind.
The tiny connectors that the Nano and the airplanes uses can be a little finicky, I had trouble with the connector on the Nano until I carefully bent up one of the pins. After that plugging the connectors together was easy. Like any quadcopter you want to make sure you understand the binding and calibration procedures.
Flying the Nano seems really easy, I was impressed that a quadcopter this small flies so easily. In the advertising Blade stresses that the Nano has S.A.F.E. technology for stability which is an acronym for Sensor Assisted Flight Envelope. There are two flight modes; stability and agility but so far I have left it in stability mode.
.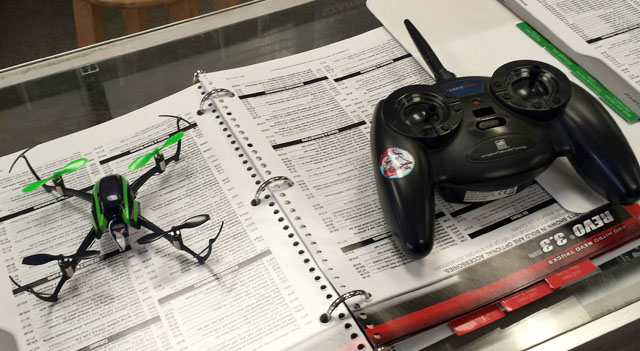 This is the Nano with included transmitter if not purchased in BNF version.
Bill Kuhl